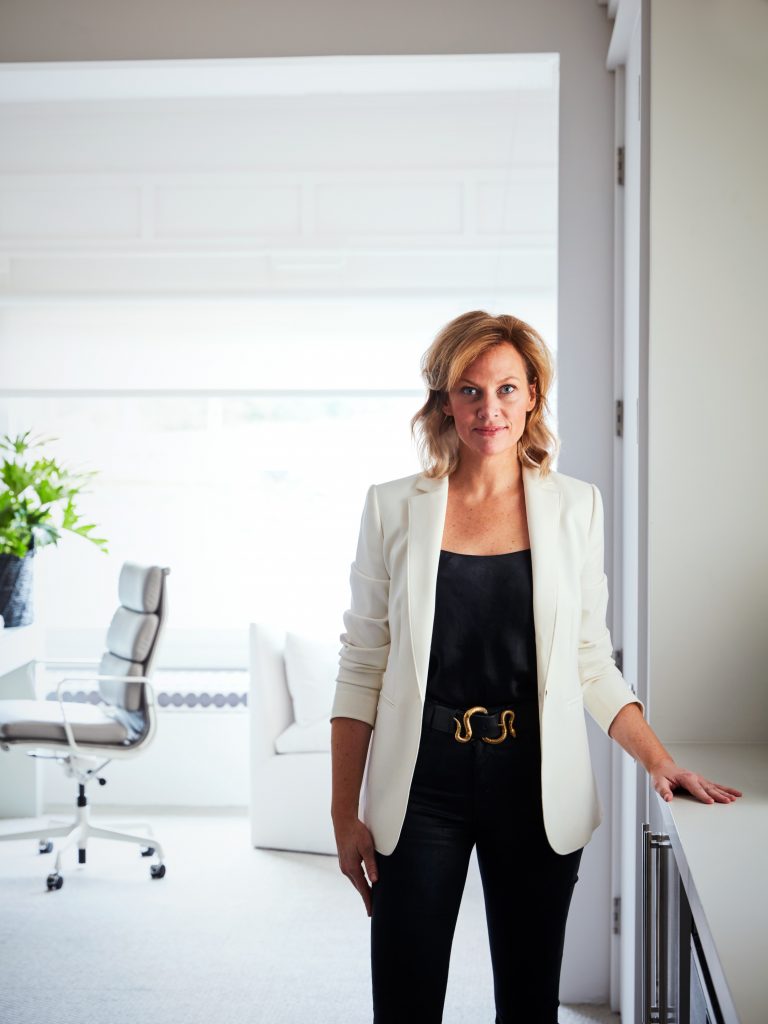 Since opening Alice Black Interiors in 2003, Alice has established herself as both a creative visionary and a tasteful collaborator. Her interiors are distinct to the individual yet timeless in design and completely memorable. Alice studied at Mount Vernon College of George Washington University in Washington, DC, where she received a Bachelor of Arts Degree in Interior Design, and continued her studies at New York School of Interior Design. She then spent more than a decade developing a solid foundation in the design field, working for icons such as David Easton, Greg Jordan, Thomas Jayne and Ferguson Shamamian Architects. While at these prominent firms, Alice adapted her dedicated and professional work ethic – a quality she embraces time and again while delivering client satisfaction and magnificent spaces.
Alice grew up surrounded by both modern art and architecture in her childhood home, from which she developed an allure of clean lines and was engrained with the importance of art in the home. However, it was in her formal training under arguably the best traditionalists in New York where she acquired her appreciation for antiques and learned the strength of classical architecture. Those life experiences are evident in Alice's interiors, where she allows art to stand out before decoration; where she perfectly blends clean tailored furnishings with nods that speak to the surroundings and architecture.
Alice approaches each project with a commitment to provide unsurpassed satisfaction and personalized results. Her success is enhanced by her liaisons with quality vendors and her skillful finesse in dealing with high profile clients. She quickly communicates and implements her ideas, whether it's by way of a simple hand sketch for a tailor-made furniture design or a detailed interior architectural drawing. Alice takes deep pride in building mutually rewarding relationships with her clients while understanding and enhancing individual tastes and assets. Embracing all aspects of her work has been the hallmark of Alice's achievements. Along with her creative, supportive staff, Alice has led her firm to create stunning and unforgettable projects across the United States.